ONLY 3 pieces of land parcels, left to sell, in the most sought after tourism region of Kenya. Start your journey to quality value investments, backed by genuine ongoing developments, and not just mere speculations of upcoming improvements, in supposedly upcoming areas…
1/2 Acre Ksh 6.5M 
Individual Ready titles
Personalized development of holiday homes, with the most experienced development company at Diani Beach.
On average we fit 6 villas on a 1/2 acre plot
These have already been well discounted for the bulk buyer/large villa owner or consortium with own court design plans available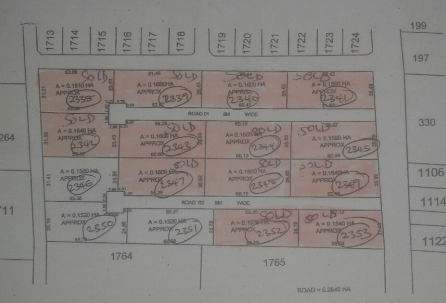 About Diani
Diani Beach is a strip, a straight line. You will be on that strip, in the best location possible, literally a short distance to Nakumatt Diani, the beach, shopping, dining and hotels, entertainment, health spas, and other activities. You are also a few minutes drive to the airstrip.
An investment in Diani is an investment in lifestyle. Diani is known for it's great lifestyle. A lifestyle you cannot find anywhere else in Kenya. Literally. And a lifestyle that people come to experience from all over the world, every year. It is simply brilliant. That is why it is great for a holiday home.
In real estate, location is everything amongst other things, your plot's location is also home to over 31 great hotels, all on the same strip with your plots.
Diani scores very well in the tourist sector, and for holiday homes, and as you can see from this aggregate review, Diani Beach is voted as the 17th best tourist destination in Africa:
Diani Is One Of The Three Vision 2030 Resort Cities
Diani is one of the 2 coastal resort cities planned in the government's Vision 2030 plans. The Ministry of Lands has finalized concept plans for the proposed Diani/Ukunda Resort Cities. The plans will guide Ministry of Tourism to identify the core area where resort-related activities and investments will be concentrated. A zoning plan for Diani/Ukunda has also been finalized to control development and preserve the immense tourism potential in the area. Each of the planned resort cities at the coast will have a specific theme. The one at Kilifi will be a mass family-friendly resort targeting predominantly high-income tourists, while the one in Diani will emphasize wellness and an exposure of tourists to the rich culture of Kenyan communities.
Dongo Kundu Bypass
Dongo Kundu Bypass is a proposed road that will connect Mombasa Mainland (South and West) without entering Mombasa Island. The Kenya National Highway Authority(KeNHA) has signaled the start of a process to construct the Mombasa city southern by-pass. Dongo Kundu will connect Mombasa and the South Coast to ease pressure on the Likoni channel. It measures about 17.5 km from Miritini at the mainland to Ng'ombeni to the south mainland. The bypass will consist of four bridges through swampy land and ocean. Dongo Kundu will provide the necessary infrastructure to develop the Mombasa free trade zone similar to the one in Dubai. It will run two kilometers west of Moi International Airport in Mombasa and connect the Likoni-Diani and the Mombasa-Nairobi highways. As of May 2012 the Japan International Cooperation Agency is funding the project with a KES 29 billion.