265 Elmer One Apartments
Centum R.E. is glad to interest you in their newest affordable housing project located in Kasarani (next to Stardom Hotel).
The Vision
A destination that is modern, luxurious yet affordable. A product that incorporates high-quality materials and the best use of the location. A product that provides value for the residents by offering a distinct sense of ownership that is uniquely designed to offer comfort and a serene ambiance
The Inspiration
We derived our inspiration from the notion of 'service to all'. We believe in the provision of quality affordable apartments to match market needs. 265 Elmer One undeniably meets all your housing needs harmoniously
The Creation
A masterpiece with 'first in the market' design concepts. The apartments are enviously placed, enclosing an enchanting shared garden within. The central courtyard features native plants with vibrant characteristics creating a perfect place for residents and visitors to enjoy nature.
Soaring high in a premium locality, 265 Elmer One will pamper you with splendor and sophistication; reserved for those who believe life must be lived to the fullest.
In this haven of style and comfort, you will find that rare factor that best defines affordable luxury.
265 Elmer One in Kasarani offers a one of a kind opportunity in the real estate landscape for both investors and residents
The courtyard garden has been designed to create a serene and tranquil environment to help you relax in a rather busy city life. The rooftop garden, unit balconies, bay windows, and the landscaped courtyard will also provide a calm outdoor living space escape. Entertainment is uniquely envisioned at the rooftop of the apartment complex as rooftop lounges, a mini tennis court, and a mini soccer pitch.
265
Featuring the first one-bedroom loft duplex apartment in the affordable market, the Elmer units blend a variety of world-renown designs and features guided by the experience and thoughtful planning into a premium yet affordable real estate.
The living room, dining spaces, and kitchen are joined for easy living and entertainment. The main floor layout and structural walls have been strategically located so as not to interrupt the floor of everyday life.
The bedrooms will be your own private oasis to sleep, relax, and meditate. Exquisite sunrise and sunset views from the Juliet balcony will be an assured feature of your private oasis.
Season your food and family with a whole lot of love at the contemporary themed kitchen. Exemplary in exuding quality, style, and functionality, the kitchen offers plenty of space in stylish cabinetry and top-grade fittings and furnishing with a minimalist style touch.
What Does the Project Entail?
265 Elmer One project comprises of Studios, 1 Bedroom,1 Bedroom Lofts, and 2 Bedrooms whose details are as outlined below:
| | | | | |
| --- | --- | --- | --- | --- |
|  Unit Typology | Size (sq. mtr) | Size (sq. ft) | Unit Price | |
| Studio | 20 |                   215 |                              2,100,000 | |
| 1 bedroom | 40 |                   431 |                             4,000,000 | |
| 1 bedroom loft | 40 |                   431 |                             4,200,000 | |
| 2 bedroom | 60 |                   646 |                             5,200,000 | |
 What Do You Get at 265 Elmer One Estate?
A gated community with a perimeter fencing, internet provision, CCTV surveillance, and manned security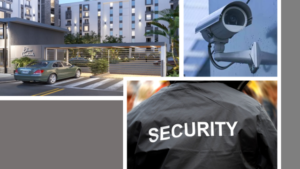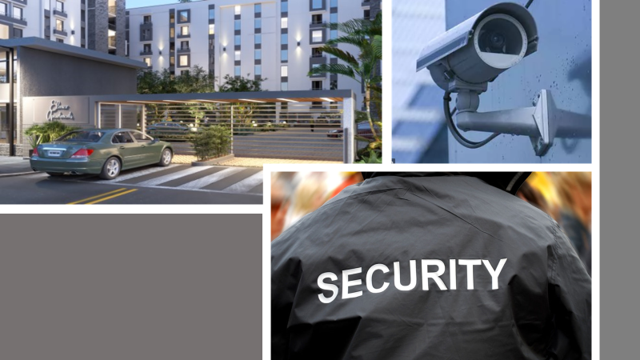 The upgraded internal drainage system, coordinated landscaping for greenery, 24/7 clean water supply, and backup power for all common areas in the development.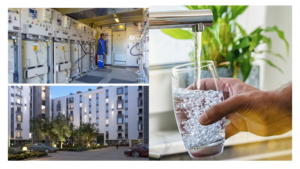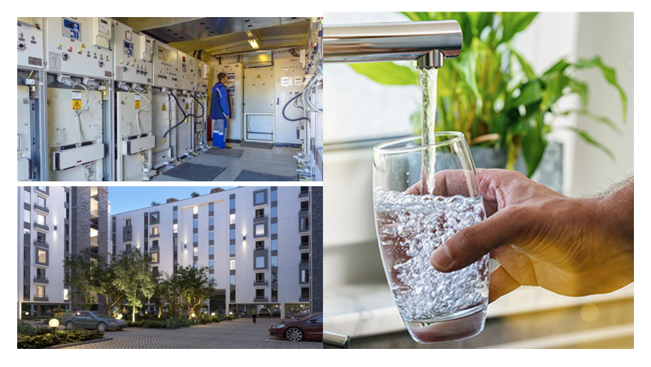 Mobility friendly development with wheelchair access and a combination of lifts and staircases.
Ample parking spaces for residents and visitors.
Rooftop lounge/garden for entertainment, mini soccer pitch and tennis court, plenty of green breakout spaces within the estate courtyard.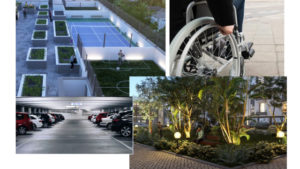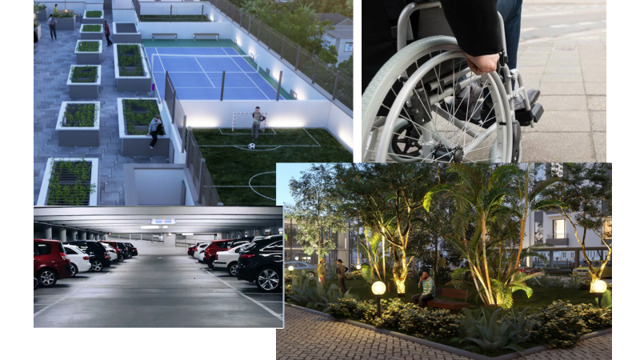 Harmonized interior design for easy living and maximum indoor comfort.
Unique premium house typologies unparalleled in the affordable market segment e.g. 1 bedroom loft duplex.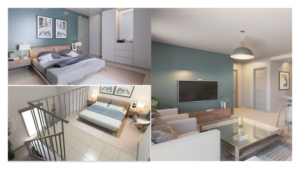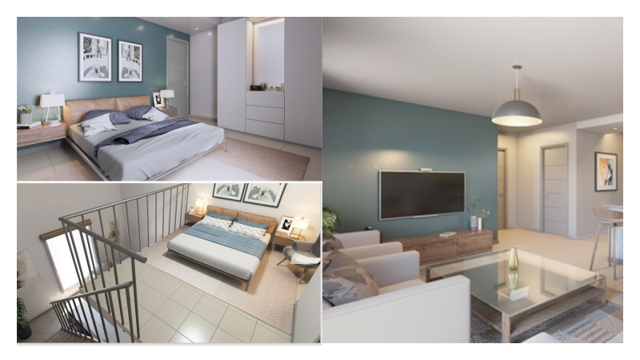 Payment Terms to Choose from
Option 1
  Option 2
   Option 3
10% on signing the offer letter
10% on signing the offer letter
10% on signing the offer letter
10% on signing the agreement for lease
10% on signing the agreement for lease
10% on signing the agreement for lease
80% staggered monthly, quarterly, or semi-annually during the construction period
30% staggered monthly, quarterly, or semi-annually during the construction period
20% staggered monthly, quarterly, or semi-annually during the construction period

50% on completion
Up to 60% mortgageable subject to
prequalification by a financial institution
** Centum Re has partnered with Absa, Stanbic, and Co-op bank to provide affordable financing
Construction Timescale
Construction is scheduled to commence in January 2021 for a 2 year period till  Dec2022
Why is 265 Elmer One a "Tenants Preference" Estate?
Kasarani constituency is the most preferred region for affordable rentals in Nairobi county. It has an estimated population of 780,000 residents (KNBS, 2019) hence a very high demand for rental units.
265 Elmer One will be a differentiated high-quality product compared to the existing stock in the area making it highly competitive in the rental market; resulting in high and sustainable occupancy in the development.
This product is ideal for investors looking for high yield returns in a well-coordinated and affordable built environment.
Investment Plan – Returns Analysis 
  
  
  
  
Price 
Expected monthly Rent (Conservative-Q1 2023) 
Annual Rent 
Rental yield 
Units Value at completion (2023)
Capital gains (2021/22) 
Studio
     2,100,000
                                  12,000
144,000
7 %
              2,450,000
16%
1 bedroom 
     4,000,000
                                  23,000
276,000
7 %
             4,650,000
16%
1 bedroom loft 
    4,200,000
                                  24,500
294,000
7 %
              4,850,000
19%
2 bedroom 
    5,200,000
                                  30,000
360,000
7 %
             6,050,000
16%
                       
Project Location
265 Elmer One is located in the bustling Kasarani community. The development is about 1KM from the Thika Super Highway. The apartments promise a stellar connection to major hubs in Nairobi via the Embu Nairobi Highway. 20 minutes to CBD, 10 minutes to Thika road mall, 20 minutes to garden City mall, 10 minutes to Moi International sports center for a fun-filled day out with family and friends. 40 Minutes to Thika town.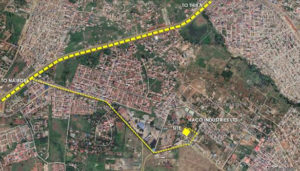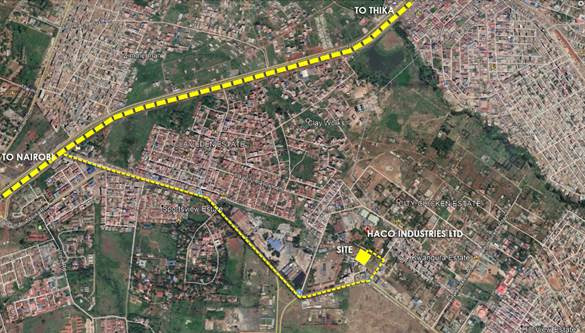 Need to Know more about 265 Elmer One?
To get more details on 265 Elmer One, contact Mark on 0715337096 or email him at [email protected]
We hope that you will consider investing through us and we look forward to a fruitful partnership.
Property Id : 65879
Structure Type: Brick
Floors No: 1
balcony
internet
Mature Trees
Veranda
Mature Garden
Backup Generator
Elevator
Perimeter walling
One BedroomUnit layout
price: Ksh. 4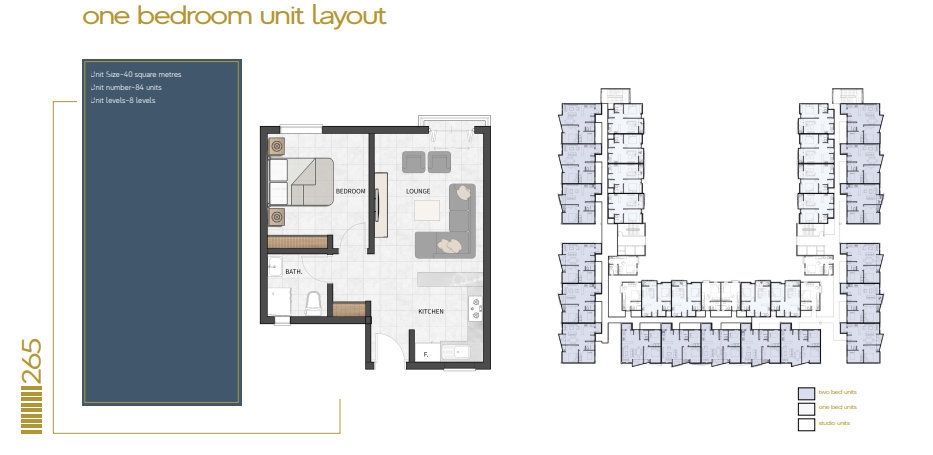 One Bedroom Loft layout
price: Ksh. 4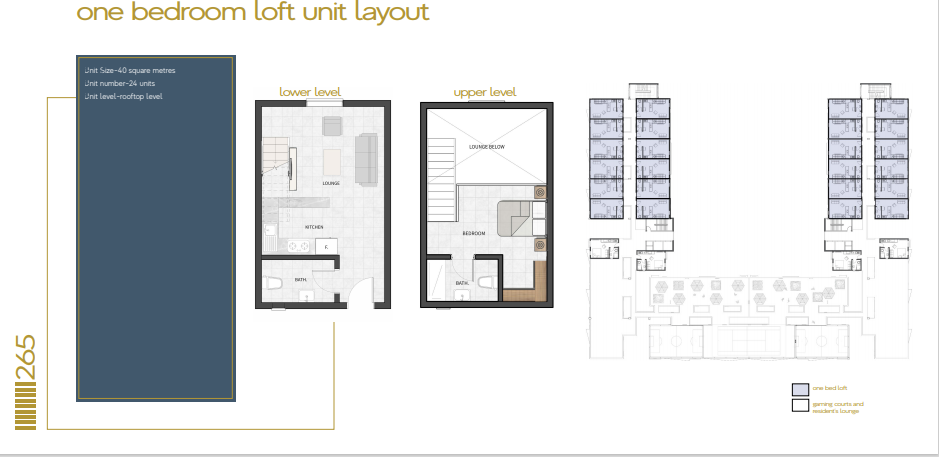 Studio unit layout
price: Ksh. 2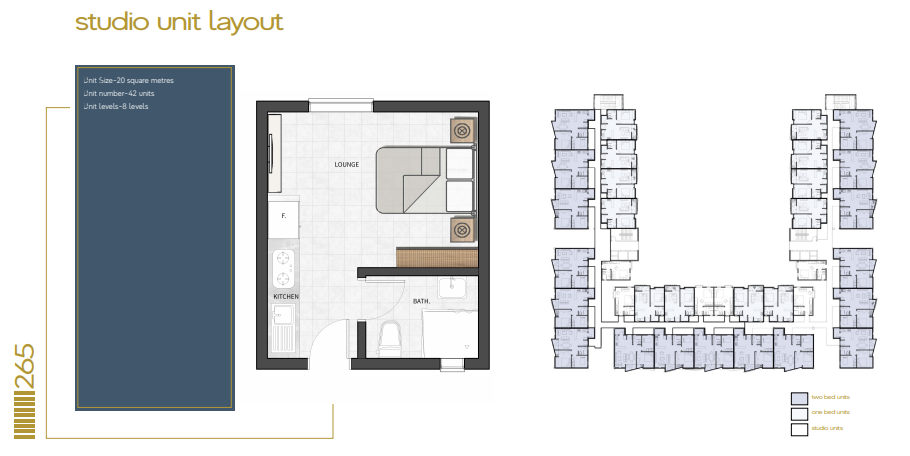 Two Bedroom Unit Layout
price: Ksh. 5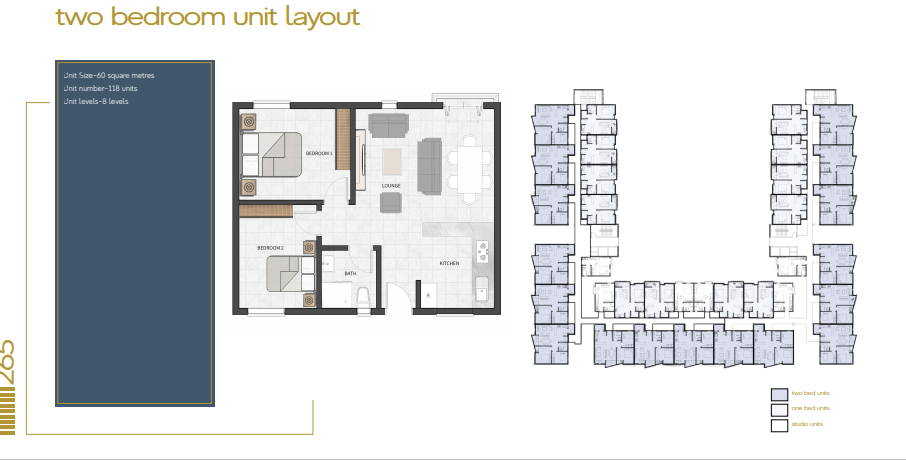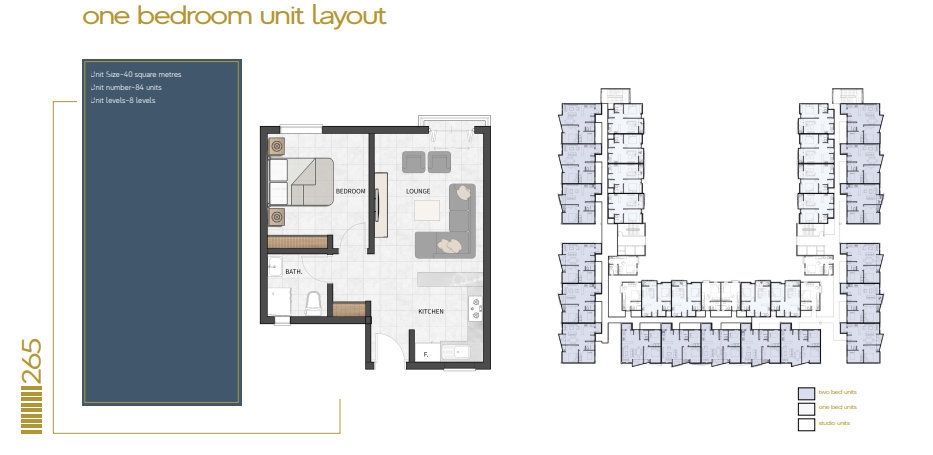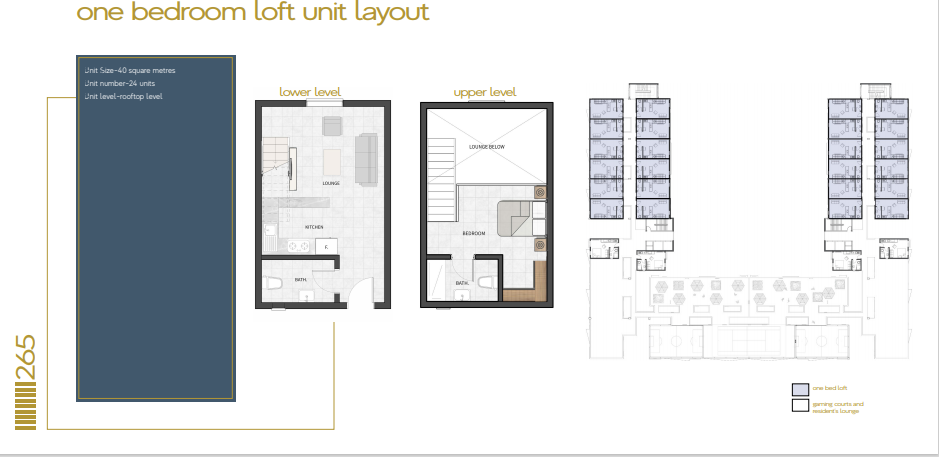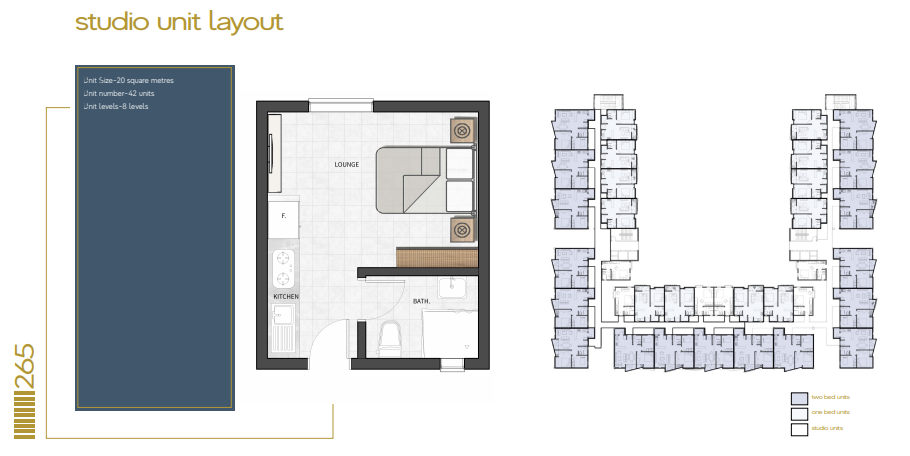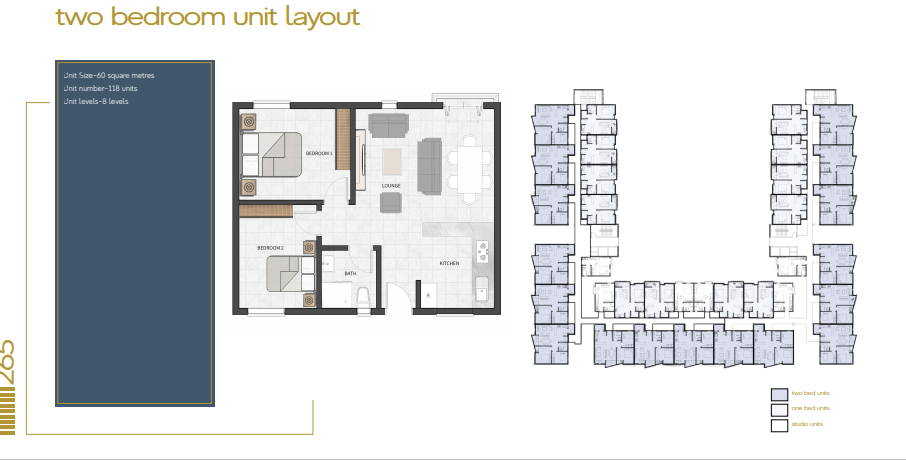 My details
Sales Executive
Similar Listings
Mi Vida is a new joint venture to build homes across Africa, brought to you by Shapoorji Pallonji Real Estate (SPRE
[more]
Mi Vida is a new joint venture to build homes across Africa, brought to you by Shapoorji Pallonji Real Estate (SPRE
[more]
365 Pavilion Place Apartments provides the perfect opportunity to become a homeowner. This development of 365 quali
[more]
365 Pavilion Place Apartments provides the perfect opportunity to become a homeowner. This development of 365 quali
[more]
Cascadia Apartments project is an Avant-grande story tower located within the 102-acre master-planned Two Rivers De
[more]
Cascadia Apartments project is an Avant-grande story tower located within the 102-acre master-planned Two Rivers De
[more]